About John Fehr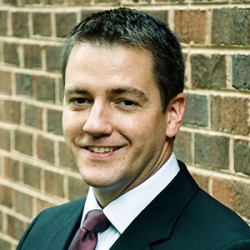 Buying and selling real estate is an often emotional and sometimes fearsome experience. Very important, sometimes once in a lifetime decisions are being made and it can be difficult to navigate the situation. That is where I come in as your agent! My first purpose is to clarify how things work in terms of your expectation: first, what you want; second, what you need; and third, what you can expect. The value of any real estate agent you choose is that they can minimize and, hopefully, eliminate your stress and make the process of buying and selling real estate a positive one.
It is of vital importance that I provide real market information to you as a prospective real estate buyer or seller; that you know not only the current real estate trends, but how the dynamics of those trends affect your personal situation. Buying a home is just not a mere transaction, it's solidifying the relationship between client and agent. It is important for you to know that the definition of agent is one who works on the behalf of another. As your agent, my purpose is getting you the best terms and price in the environment that we are in.
Buying or selling a home is a process that carries inherent stress. My value to you is to remove that stress by guiding you through the entire process with vigilance and providing a smooth transaction in reaching your goal whether it be buying, or selling your home.